Sword Art Online had previously cooperated with cafe shops in Akihabara and Taipei for a few months to become Sword Art Online Cafe. Here is the Ragout Rabbit's Meat offered by them: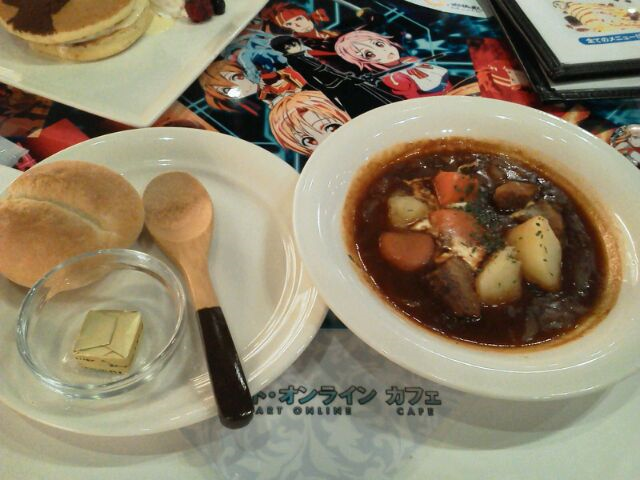 Well, it is actually made up of beef instead of rabbit's meat.
For more info, you can click into the photo and visit links in its "About" page.
Ad blocker interference detected!
Wikia is a free-to-use site that makes money from advertising. We have a modified experience for viewers using ad blockers

Wikia is not accessible if you've made further modifications. Remove the custom ad blocker rule(s) and the page will load as expected.