Seeing as the Extra Edition is around the corner and Dengeki is publishing preview pics every day, I thought I'd compile them here for those who don't stalk Facebook or Dengeki for SAO material.
Remember, the Extra Edition is airing on Tuesday, 31st of December, 22:00-24:00 (UTC +9) and will be simulcast on Crunchyroll and Daisuki. Daisuki seems to not have stupid IP blocks like Crunchyroll does, so I might be able to watch it with everyone else... if I get a PC during the New Years, as me and my family are going to celebrate in Estonia.
Pictures
Video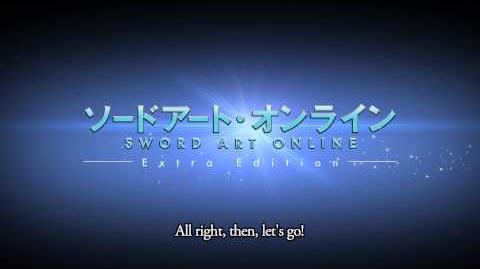 Ad blocker interference detected!
Wikia is a free-to-use site that makes money from advertising. We have a modified experience for viewers using ad blockers

Wikia is not accessible if you've made further modifications. Remove the custom ad blocker rule(s) and the page will load as expected.