Cardinal System
Talk

0
345pages on
this wiki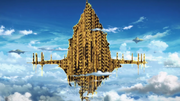 The
«Cardinal System»
, occasionally referred to simply as Cardinal, serves as the primary driving and management force of nearly all
Virtual Reality MMOs
in the «
Sword Art Online
» Universe. The system was originally developed by
Kayaba Akihiko
to manage all resources, processes, and events within
Sword Art Online
. A portable version of the Cardinal System was included in the
World Seed
to facilitate the easy management of new VR worlds.
In few situations, Cardinal is given nearly absolute authority on all matters related to the game that it manages, whether that be player monitoring, spawn balancing or generation of new quests. The only known game that had the highly advanced Cardinal System that SAO had, was «ALfheim Online», but the higher functions of the Cardinal were disabled, until the game was transferred over to its new management.
As an artificial entity, Cardinal is even able to give shape to new AI programs such as Freya and the hyper-intelligent Yui. It was even speculated by Yui, that the Cardinal in ALfheim, which was for most of its run-time disabled, had created Quests, that if failed would create an End of the World scenario, "Ragnarok," meaning that the Cardinal had enough control over the system that it could possibly end the game without authorization from any human assistance.
Alicization
Edit
Main article: Cardinal (Underworld)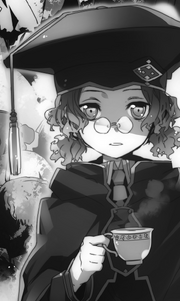 In
Alicization
, a version of the «Cardinal System» was revealed to have been employed in the creation of «
Underworld
». However, during the rise of the organization known as the Axiom Church, most of the administrative capabilities of the System were stolen by the Church's founder,
Quinella
. The remainder of the system's central AI is interned within the Great Library Room that is within the Central Cathedral, but not spatially linked to it.